INDESIT WASHING MACHINE CONTROL MODULE CODE No:215009097.01 USED FULLY TESTED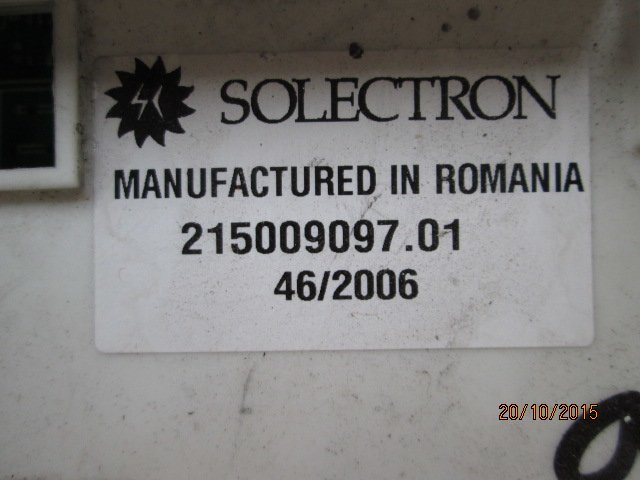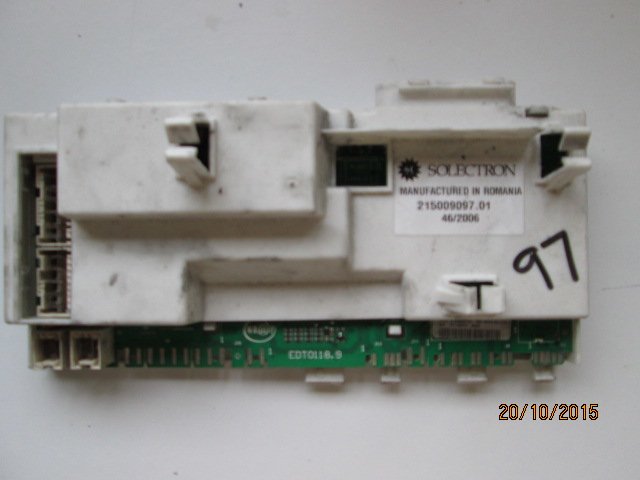 INDESIT WASHING MACHINE CONTROL MODULE CODE No:215009097.01 USED FULLY TESTED
PLEASE NOTE
This part is NON RETURNABLE. Modules are not under warranty by the OEM as their policy is central to the fact they are not present at the time of fitting and thus cannot assess the expertise of the fitter
BRAND:
SCREEN SIZE:
APPLIANCE MODEL NO :
PART NO:
CODE No:215009097.01
LOCATION
ROOM 2
BOX:HOTPOINT BOARDS 1A
Our Reference Code:97
ITEM CONDITION:
PART IS USED BUT IN EXCELLENT WORKING CONDITION.
Please Note this Product is Security Marked and has been given a unique signaturePlease do not remove
or temper the security label. We will not process refund if item is returned without security label or with tempered
PAYMENTS WE EXCEPT
BANK TRANSFERE OR NOCHEX
WE EXCEPT PAYPAL
this is our main online payment option
GENUINE QUALITY USED SPARE PART
fully tested before removel
MAY FIT MORE MODELS
THANK YOU
THANK YOU FOR VISITING MY AUCTIONS
products, used items, re-claimed and re-cycled to help our enviroment.
Many items come from workshop clearances, where they have been sitting unused in draws,or removed from salvaged machinery,washing machines, tumble dryers,fridges, freezers etc. too good to throw away; (where it would probably be melted down only to be remade into the same product all over again).Sold at sensible prices.....
GENUINE USED/RECONDITIONED
AS THIS IS A USED PART IT MAY SHOW SIGNS OF WEAR AND TEAR
SCRATCHES/SCUFF MARKS
Check Out My Feedback for confidence
Feel free to mail me with any questions you may have on this item.
Thanks for your interest.
FULLY TESTED BEFORE REMOVEL
WE REMOVE ALL OUR SPARE PARTS FROM DAMAGED SCREEN TV'S
WE STOCK 1000'S OF TV&APPLIANCE SPARE PARTS
WE DISMANTLE TV'S&HOUSEHOLD APPLIANCES EVERY DAY
IF YOUR PART IS NOT LISTED IT MAY BE THAT WE HAVE NOT LISTED IT YET
PLEASE SEND US YOUR PART NUMBERS THAT YOU REQUIRE AND WE WILL TRY OUR BEST TO HELP YOU IN ANYWAY TO GET YOUR TV UP AND RUNNING AGAIN
THANK YOU AND HAVE A GOOD DAY